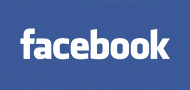 Last night, Facebook and a number of other sites went down for around 30 minutes, leading to suggestions that the sites might be under attack.
Instagram, Tinder, MySapce, AIM and Hipchat were also down for varying times and the Lizard Squad, the group that took down Xbox Live and PSN last month, were quick to suggest they were responsible for the downtime. It appears now the group had nothing to do with the site outage.
Facebook says the downtime was
"not the result of a third party attack but instead occurred after we introduced a change that affected our configuration systems."
We have
"moved quickly to fix the problem, and both services are back to 100% for everyone."
EVERYBODY PANIC! #Blizzard? North Korea? #TindernetApocalypse

-- Tinder (@Tinder) January 27, 2015
Facebook, Instagram, Tinder, AIM, Hipchat #offline #LizardSquad

-- Lizard Squad (@LizardMafia) January 27, 2015