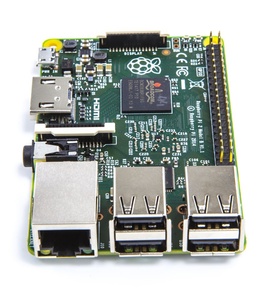 The Raspberry Pi Foundation has announced the sequel to their popular micro PC, the Raspberry Pi.
The new, updated Raspberry Pi 2 has an improved processor and double the RAM but keeps the amazing price of $35.

"It's a major leap forward in terms of computing power for users," says Mike Powell, a technology development manager for Pi distributor Element14. "A whole wave of new applications are now possible."

The Pi 2 has a quad-core, ARMv7 processor with a clock speed of 900MHz and 1GB of RAM. The original "Model A" Raspberry Pi had a single core ARMv6 processor at 700MHz with 512MB RAM.

Since its inception, the Pi has been aimed at students that are looking to learn coding. With the added RAM and processing power, there will certainly be the ability to use more power-intensive programs now.