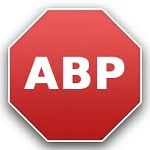 According to a new report, tech giants like Microsoft, Google and Amazon have been paying to have their ads whitelisted through the popular ad-blocking extension software Adblock Plus.
The report claims that the paid deal between the makers of Adblock Plus (Eyeo) and the tech companies allows the ads to get through the filter which would otherwise block them.
Eyeo has confirmed that they do indeed have a whitelist that is part of their "acceptable ads" program which allows "less aggressive" ads to bypass the filter. Users of the plugin can choose to accept the "acceptable ads" whitelist in which
"by doing this you support websites that rely on advertising but choose to do it in a non-intrusive way."
Apparently, addition to the acceptable ads program is free for small companies, big companies are paying large fees to ensure their ads make it through.
Source:
FT