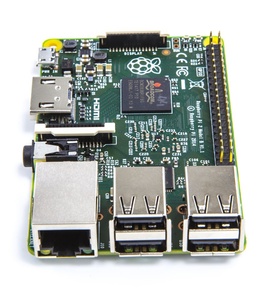 Microsoft and the Raspberry Pi Foundation have confirmed that the software giant will be offering a version of Windows 10 for free for Raspberry Pi micro PCs.
"We see the Maker community as an amazing source of innovation for smart, connected devices that represent the very foundation of the next wave of computing, and we're excited to be a part of this community,"
said Kevin Dallas, General Manager, Windows IoT (Internet of Things) Group.
Yesterday, the Foundation showed off the Raspberry Pi 2, which added 1GB of RAM and a quad-core processor for the same $35 price tag opening up the possibility of more advanced software like Mathematica, or Windows.
"Raspberry Pi 2 is a surprisingly powerful device that opens up the world of computing and programing to a huge range of people and skill levels. We are excited about our work with the Raspberry Pi Foundation and to share that Windows 10 will support Raspberry Pi 2. We will be sharing more details about our Windows 10 plans for IoT in the coming months,"
added Dallas.
Source:
MSFT