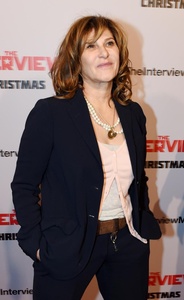 Thanks to a plethora of embarrassing emails leaked in December by hackers, Sony Pictures co-chairman Amy Pascal has stepped down from her role at the company.
"I have spent almost my entire professional life at Sony Pictures and I am energized to be starting this new chapter based at the company I call home,"
she said in a statement.
"I have always wanted to be a producer. [Sony Entertainment CEO] Michael [Lynton] and I have been talking about this transition for quite some time, and I am grateful to him for giving me the opportunity to pursue my long-held dream and for providing unparalleled support. As the slate for the next two years has come together, it felt like the right time to transition into this new role. I am so grateful to my team, some of whom I have worked with for the last 20 years and others who have joined more recently. I am leaving the studio in great hands. I am so proud of what we have all done together and I look forward to a whole lot more."
Pascal was the executive who green-lit 'The Interview' and many of the emails leaked showed Pascal's thoughts about celebrities and directors in the industry, none of which were kind so she was an easy figure to place blame on.
As part of the deal, Pascal will be a producer on upcoming films like The Ghostbusters and Sony Pictures will finance her venture while retaining distribution rights to the films produced.
Pascal created the studio in 1988, and has been a high-level executive since the beginning. During her time, 95 Sony Pictures movies have hit #1, more than any other studio.
Source:
THR