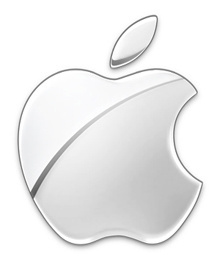 Research firm Canaccord Genuity's Mike Walkley posted a note to clients today in which he reveals some interesting and possibly shocking facts about Apple and their place in the mobile industry.
In the Q4 2014, Apple captured a shocking 93 percent of all the profits in the industry, thanks to a strong upgrade cycle to the iPhone 6 and 6 Plus. Samsung had the rest of the share as Microsoft, Lenovo, BlackBerry, LG, HTC and Sony all combined for a dud.
For the entire year, Apple brought in 79 percent of the industry's profits, with Samsung taking 25 percent and LG taking 1 percent. The numbers add up to above 100 because Microsoft and Lenovo both lost money for the year.
Additionally, Walkley expects there to be 650 million iPhone users by the end of 2018, nearing a third of the world's estimated total at that time:
"We believe the strong iPhone 6 replacement sales should continue during C'15, as we estimate only 15% of the current estimated 404M iPhone installed base has upgraded to the new devices. We also anticipate continued strong share gains for the larger screen iPhones from high-tier Android smartphones during C'15 driving strong growth in the iPhone installed base and model the iPhone installed base growing to 487M subscribers exiting C'15 up 20% Y/Y. Longer term, we anticipate a gradually moderating rate of growth for the installed base from C'16 through C'18 and estimate 650M iPhone users exiting C'18. We note this base would only represent 1/3rd of an estimated 1.82B global premium smartphone subscribers anticipated by C'18. Finally, we anticipate steady long-term iPhone replacement sales within this growing iPhone installed base, and we believe this combined with our modest installed base growth expectations position Apple for steady sales of roughly 210M-215M iPhone units annually between C2015 to C2018."
Source:
Barrons