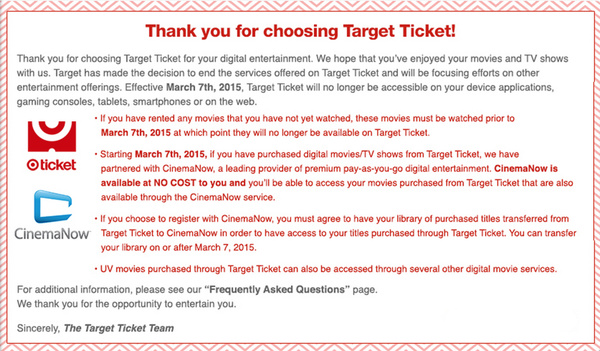 Target has announced the shut down of their failed Target Ticket video-on-demand service.
Ticket allowed users to rent or purchase films and TV shows, as long as those videos were UltraViolet-compatible.
The company has said on March 7th the service will shut down for good, and all apps for smartphones, consoles and set-tops will shut down, as well.
Target made "the decision to end the services offered on Target Ticket and will be focusing efforts on other entertainment offerings."
As part of the shutdown, Target will let you transfer your account and user library to CinemaNow, as well as any credit you might have.
Source:
Variety