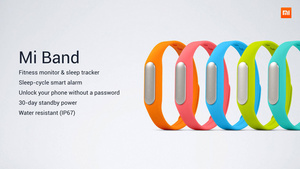 Earlier this week, Chinese smartphone giant Xiaomi held a press event in San Francisco where they announced an expansion to the U.S.
Global VP Hugo Barra announced that their Mi.com online marketplace will be available in the U.S. later this year, but without phones or tablets. Instead the site will sell Xiaomi's fitness bands and other accessories like headphones.
When asked about why the popular phones (like the Mi4) will not be headed to the U.S., Barra cited a handful of problems including hardware certification, software testing and logistical issues.
Regardless, the move into the U.S. is a huge step for Xiaomi, which has quickly become the third-largest smartphone maker in the world behind Apple and Samsung thanks to razor thin margins and cheap high-end devices.
Source:
Verge