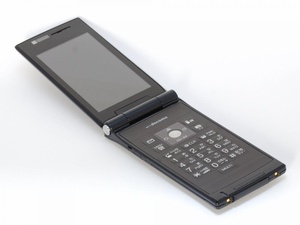 In what may be a bizarro world, a new report shows that flip phone shipments rose in Japan in 2014 while smartphone sales fell for the second year in a row.
Market research firm MM Research Institue reported that flip phone shipments rose 5.7 percent year-over-year in 2014 to 10.58 million while smartphone shipments fell 5.3 percent to 27.70 million in the same time period.
There could be a very simple answer as to why the old school devices are making a comeback. Japanese consumers pay extremely high smartphone fees and rates, especially compared to other developed nations, while flip phone rates and fees are among the lowest on the planet.
Of course, a flip phone will still allow you to text, make phone calls, access email and most have at least a basic browser, which appears to be good enough for some consumers. Big companies like Panasonic and NEC have pulled out of the smartphone market (which is dominated by Apple and Samsung there also) but continue to make flip phones to stay relevant in the market with 130 million mobile customers.
Source:
Yahoo