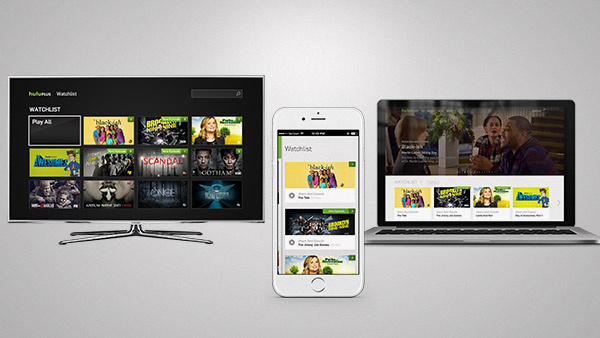 Hulu has unveiled 'Watchlist,' a new feature that will replace the current 'Shows you watch,' 'favorites' and 'queue' lists which are never quite as effective as you need them to be.
Watchlist is a new favorites list that will smartly rearrange your content so that shows you like the most are given priority, especially above something you may have queued and then forgotten about.
Reads the blog post:
"Watchlist makes it easy to save any episode, clip, movie or show that you'd like to watch later. Simply add it to your Watchlist by clicking the "+" button on PCs, iPhones, and iPads or the "add to Watchlist" button on gaming consoles, connected TVs and set-top boxes and Android devices. When you start watching a new show, future episodes will automatically be added to your Watchlist.

Watchlist dynamically tailors the order of your content to match how you watch TV. Shows that have new episodes or shows you're binging on will be prioritized in the Watchlist order over shows or movies you haven't started yet. Watchlist even learns from you, and gets smarter over time. The more content you watch on Hulu – the more personalized Watchlist will become. For example, if you always watch the latest episode of Brooklyn Nine-Nine the moment it's available each week, Watchlist will make sure it's the first thing you see. When you get caught up on that, the next show you're watching will make its way to the front."
The new feature will work for the Hulu platform on smart TVs, consoles, set-tops, smartphones, tablets and in your web browser. Sadly, the PS4 and Xbox One seem to be missing from the supported devices list right now. The feature is being rolled out now, but you can get it early at
Hulu: Get Watchlist
.