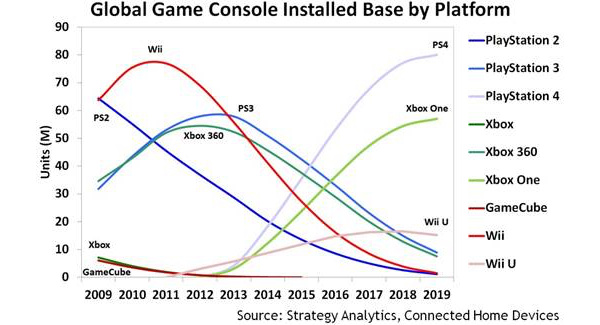 Research firm Strategy Analytics has predicted today that the Sony PlayStation 4 will end up outselling the Microsoft Xbox One by over 30 million units during their respective lifetimes.
Over the next four years, the PS4
"is on path to reproduce the success of the PlayStation 2 and Nintendo Wii."
To replicate either of those consoles would be impressive given that they sold over 100 million systems during their time.
By 2019, Sony will have a global install base of 80 million PS4, says Strategy Analytics, crushing the Xbox One at 57 million.
The Wii U is already nearing its peak and will reach a 17 million install base by 2018 before reaching saturation.
"Despite reports to the contrary, the game console market is not dead,"
concluded Strategy Analytics senior analyst Eric Smith.
"Core gamers have moved faster to this current generation than in any previous generation. The main difference in this generation is that casual gamers who bought a Wii are remaining largely on the side lines as free-to-play casual games and midcore games on tablets and smartphones have captured this segment of consumers."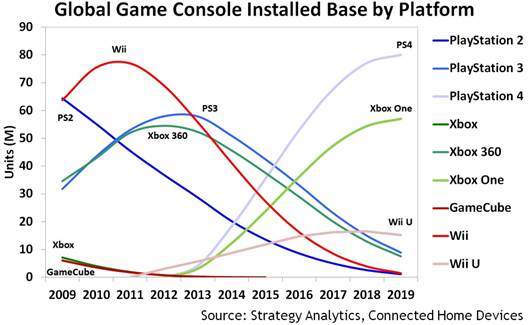 Source:
GI.biz