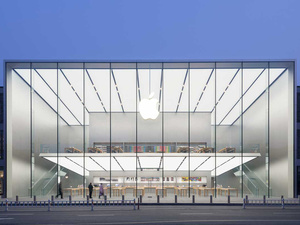 Say what you will about their products or the company itself, but Apple's architectural designers do have a flair for the aesthetic.
Their latest store, in Hangzhou, China, takes minimalist to the next level.
The ceilings of the store are 50 feet high but there are no columns. The glass panels reach all the way from the floor to the ceiling and the entire second floor is free floating without suspension.
"Every aspect of the store has been optimized, minimized, and de-cluttered,"
say the architects at Foster + Partners.
See some pics here: