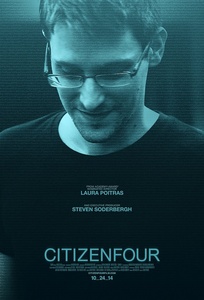 The Edward Snowden documentary 'Citizenfour' won Best Documentary last night, despite the controversy of Snowden's leaked secrets.
Directed by Laura Poitras, the film documents her meeting with Snowden and journalist Glenn Greenwald. Snowden revealed thousands of NSA documents that seemingly confirmed the agency was spying on Americans.
"The disclosures that Edward Snowden reveals don't only expose a threat to our privacy but to our democracy itself. When the most important decisions being made affecting all of us are made in secret, we lose our ability to check the powers that control,"
Poitras said during her acceptance speech.
"Thank you to Edward Snowden for his courage, and for the many other whistleblowers, and I share this with Glenn Greenwald and other journalists who are exposing truth."
Snowden has been charged with treason and will spend the rest of his life in jail if he is ever brought to the U.S. Snowden is currently living in Russia and Poitras says the film was made in secret and edited in Germany.
Source:
ABC