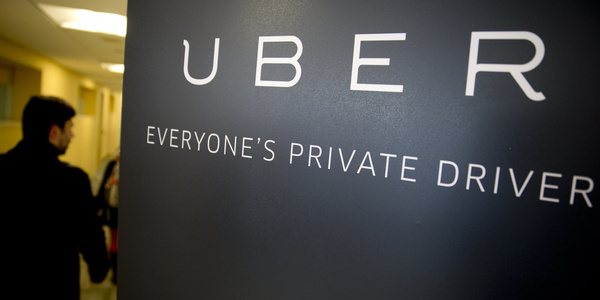 Disruptive taxi startup Uber has admitted today that the company had a security breach, in May of last year.
In its release, the company says there was a one-time access to Uber's database by a third party, and that 50,000 current and former drivers were affected.
Names and driver's license numbers were stolen, but Uber says it is unaware of any fraud or other misuse of the info.
The company broke down the events as they know it:

•On September 17, 2014, we discovered that one of our databases could potentially have been accessed by a third party.
•Upon discovery we immediately changed the access protocols for the database and began an in-depth investigation.
•Our investigation revealed that a one-time unauthorized access to an Uber database by a third party had occurred on May 13, 2014.
•Our investigation determined the unauthorized access impacted approximately 50,000 drivers across multiple states, which is a small percentage of current and former Uber driver partners.
•The files that were accessed contained only the name and driver's license number of some driver partners.
•To date, we have not received any reports of actual misuse of any information as a result of this incident, but we are notifying impacted drivers and recommend these individuals monitor their credit reports for fraudulent transactions or accounts.
All impacted drivers will be given a free year of Experian's ProtectMyID credit monitoring service and Uber has reached out to you, the number to call is (877) 297-7780 to get set up.
Source:
Uber