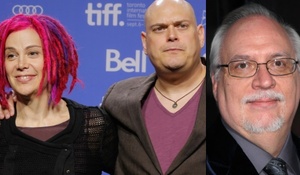 Netflix's first original sci-fi program 'Sense8' will launch on June 5th via the streaming service.
The drama follows the story of eight 'sensates' - people that are linked to each other technologically following an accident.
Sense8 was created by the Wachowskis (The Matrix), and written by J. Michael Straczynski (most recently Thor, World War Z).
"We're excited to work with Netflix and Georgeville Television on this project, and we've wanted to work with Joe Straczynski for years, chiefly due to the fact his name is harder to pronounce than ours, but also because we share a love of genre and all things nerdy,"
added Andy and Lana Wachowski when the show was first announced.
"Several years ago, we had a late night conversation about the ways technology simultaneously unites and divides us, and out of that paradox Sense8 was born."
Source:
Verge