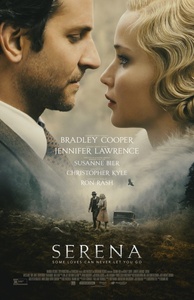 'Serena,' the new film starring Bradley Cooper and Jennifer Lawrence, is available now via legal streaming services, a full three weeks before its theatrical debut in the U.S.
The move is just the latest in a series of strange events related to the film. Despite the star power of its two leads, the film wrapped in 2012 and had no distributors until 2014, when it was released internationally. The film will debut in a limited theater run starting on March 27th, but the movie has been almost universally panned by critics.

If you are daring, rentals are available now on Google Play, iTunes and Amazon Instant Video at $10.99 for HD and $9.99 for SD. This is far above the average $2.99-$5.99 that digital rentals for new films cost, but it comes with the territory of being a pre-release.