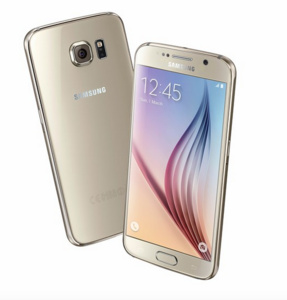 Samsung has announced record pre-orders for their upcoming Galaxy S6 and S6 Edge phones, with figures that could potentially rival the iPhone.
"Samsung received some 20 million pre-orders for the S6 and S6 Edge _ 15 million of S6 and five million of the S6 Edge from mobile carriers, worldwide. This is the record,"
said an executive at the company.
That executive remained off the record but Samsung mobile boss Shin Jong-kyun seemingly confirmed the reports.
"To be honest, pre-orders of the two Galaxy variants from our major clients are really huge,"
Shin said.
Besides the increase in sales, Samsung will be making more money per device, as well, having moved the processor from Qualcomm to their own in-house Exynos line. Industry watchers say the move could give the company over $20 more in profits per device.
The new devices are powerful, and feature metal and glass designs compared to the plastic of previous models that many were starting to consider 'cheap' especially when compared to the latest iPhones. The S6 has a 5.1-inch OLED QHD display, up to 128GB internal memory, 3GB RAM, 16/5 MP cameras, a fingerprint scanner, curved glass on the fron and will launch with Android 5.0 with Samsung's own UI on top.
Source:
KT