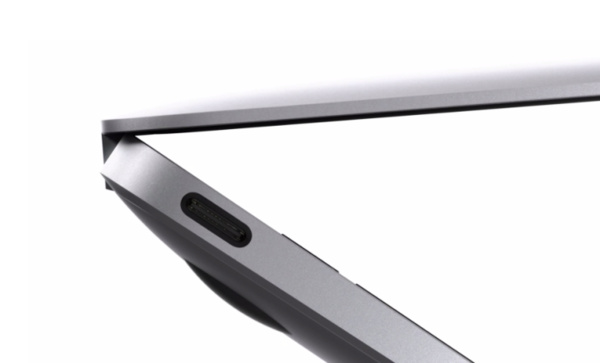 Earlier today, Apple unveiled their best notebook yet, the simply named 'MacBook.'
The new MacBook is the thinnest and lightest version yet and just 2 pounds (even lighter than the MacBook Air), and it comes with a 12-inch Retina display.

Outside of just looks, Apple has completely rehauled the notebook. The trackpad now supports 'Force Click,' a gesture that lets you automatically perform actions. Apple used the example of 'Force Clicking' on an address and have it open in Maps. The keyboard is also now more precise and accurate and better ergonomically thanks to a new 'butterfly' design built by Apple.

The logic board is 67 percent smaller than previous MacBooks, and the new notebook is Apple's first fanless version. Powered by a brand new Intel Core M processor, Apple claims the notebook is so efficient the battery can last all day, potentially up to 16 hours.

Don't care for excessive ports? Apple's latest has just one reversible USB-C port, which is incredibly powerful but will require an adapter/hub to be useful. Just like a Lightning port, the USB-C port can fit either way, so no more unnecessary fiddling around trying to plug in your devices.



Apple will sell the notebook in silver, space gray and gold like the iPhone and iPad, starting at $1299 and reaching $1599 with more RAM, more storage, etc.