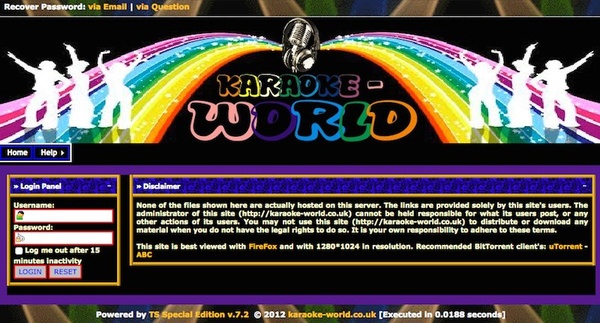 UK police have taken down 'Karaoke World,' one of the premier torrent sites for those looking to illegally download karaoke tracks.
Additionally, a 46-year-old man was arrested in Dewsbury, suspected of being site admin 'DJ Mikey L.'
Karaoke World had thousands of links to karaoke files, which let downloaders see the lyrics of their favorite tracks on screen while they sing along to the background music with the artist's singing removed. None of the files were hosted on the site directly.
"The unlicensed BitTorrent site directed users to a catalogue of tens of thousands of copyrighted music files, in particular the latest chart music and karaoke hits,"
the UK's Police Intellectual Property Crime Unit (PIPCU) said in a statement.
The URL for the site currently leads nowhere.
Source:
Andy