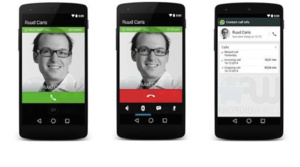 With the latest update to WhatsApp, anybody with the Android app can use the voice calling feature - albeit with a little bit of 'hacking.'
If you install version 2.11.561 from the Google Play Store, the code to be able to make phone calls is built in but you need a little help. You have to find a friend or family member (or random user) who actually has voice calling enabled to call you.
Once they have called you, you have to shut down the app and re-open it. From there you will now see a screen with a new column added for voice calls.
You will then be able to call your WhatsApp contacts using VoIP right from the app, as long as they have the latest update, as well. For now, the feature is free, but there may be charges in the future.
Source:
WhatsApp @ the Google Play Store