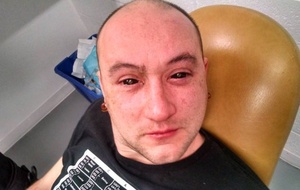 Members of the Science for the Masses collective have created eye drops that allow you to see in the dark without the need for specialized goggles.
Using a chemical called Chlorin e6 (Ce6), which has been used safely in cancer treatments and to cure night blindness, the drops gave the biohackers the ability to see in the dark for short periods of time. The chemical compound is extracted from deep sea fish that hunt in the pitch black.

"There are a fair amount of papers talking about having it injected in models like rats, and it's been used intravenously since the '60s as a treatment for different cancers,"
Science for the Masses medical officer Jeffrey Tibbetts said.
"After doing the research, you have to take the next step."

The human experiment received 50 microliters of Ce6 into his conjunctiva sacs, which gave him the ability to see in the dark at up to 50 meters.
Fair disclosure: Do not try this at home.
Read more up on the drops here:
A Review on Night Enhancement Eyedrops Using Chlorin e6
Source:
Mic