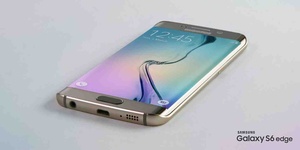 There had been rumors that Samsung had finally listened to complaints and reduced the insane amount of bloatware on its flagship devices, but that does not appear to be true.
Those with early access to the S6 and S6 Edge have counted 56 pre-installed apps, although Samsung of course is not completely to blame. Android owners know that Google has a decent amount of Google-related bloat and carriers add their own, as well, but Samsung has decided to include all their S suite of apps (Voice, Health, etc) and additional apps like Microsoft OneDrive, Facebook, Instagram and more.
By comparison, stock Nexus devices - even those from carriers, have 35 or less apps.
Not all is lost, however, as Samsung will allow you to "disable" the apps, thus removing them from the app drawer and the homescreen, although they remain taking up precious internal storage space, and in cases like Facebook, mining all your personal data and then some.
Source:
Giz