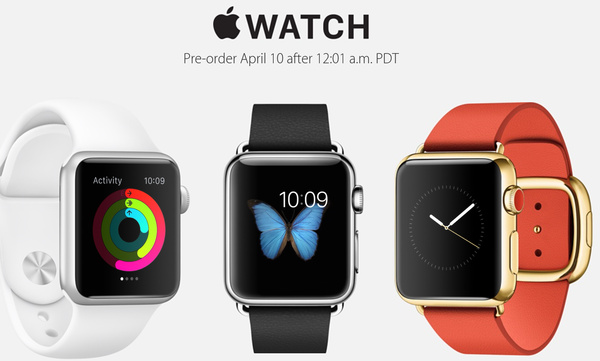 Apple has finally confirmed the time and date for the open of pre-orders of the upcoming Apple Watch smartwatch.
Starting on April 10th at 12:01 a.m. Pacific time, Apple's site will begin offering the watches, which begin at $349 and can go as high as $17,000.
If the launch is anything like the iPhone 6 and 6 Plus pre-order launch, expect to be extremely frustrated.
Source:
Apple