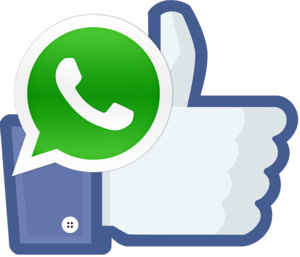 Massive messaging app WhatsApp has announced 800 million monthly active users, on pace for the 1 billion mark by the end of the year.
CEO Jan Koum revealed the new impressive milestone, which shows that the company is adding 100 million active users every quarter since last January.
Facebook acquired the messaging service last year for about $22 billion in stock, one of the largest tech acquisitions of all-time. Facebook has 1.4 billion users and its own Messenger app has nearly 600 million.
WhatsApp is expected to begin being profitable for Facebook after it reaches 1 billion users.
Source:
WSJ