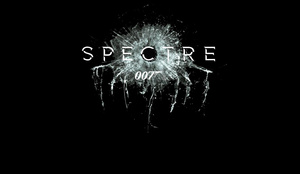 Thanks to WikiLeaks, we have an interesting look into the negotiations that it took Sony Electronics to get their latest Xperia smartphone into the hand's of James Bond for the upcoming Spectre.
Despite the fact that Sony Pictures is producing the film, there was no playing favorites, and Sony will have to pay an exorbitant amount to get the phone featured in Spectre.
Here are some of the emails:
30 September 2014

"The mobile phones seem to be the priority for placement. I know that the phones are Sony's priority as well. I've been asked to have the design team focus on creating an über modern phone instead of focusing on an existing product."

"I told AMy that we would try to get the phone in the film . I would like for you to send me a photo of the phone that they would like for us to use and Sam will ask the art department to alter it according to his specifications ..we do not want to do it the other way around..I told AMy that if we are to use the phone we would need to get compensation as we would be giving up a potentially huge product placement deal."
Followed by:
2 October 2014

"Barbara wants to get a PLACEMENT FEE for putting the phone in. She understands that Sony is willing to commit to a marketing/advertising campaign of 18MM, but she wants an additional placement fee. In the past, Sony Electronics/Mobile has not paid a fee...but has paid the following:

• $18MM Above-the-Line Advertising commitment
• $ 5MM Production Budget/Cost including TV, Print, Digital, etc.
• $ 5MM Daniel Craig FEE
• $ 1MM License Fee to EON for a limited edition Bone phone (which by the way...Sony Mobile never recouped, but paid)

Today...Sony Electronics has so far budgeted the following:

• $18MM ATL Advertising commitment
• $ 5MM Daniel Craig FEE
• $ 5MM Production Budget"
The following email shows that Samsung did not want to let this opportunity slip by, either. More comically, James Bond himself did not think the Xperia line was the best phone out there, and therefore was against using it. Ouch:
15 October 2014

"He said an offer came in from Samsung (it was a fixed placement fee of 5m, and he thought there was also a significant cross promotional advertising spend commitment, he thought 50m).

BEYOND the $$ factor, there is, as you may know, a CREATIVE factor whereby Sam and Daniel don't like the Sony phone for the film (the thinking, subjectively/objectively is that James Bond only uses the "best," and in their minds, the Sony phone is not the "best"). Having said that, David said if Sony made a fair market offer, that Barbara, armed with a "solid" financial proposal would go to work on Sam and Daniel and get this pushed through creatively. He obviously can't guarantee that result (and he said as much), but he seemed very genuine and forthright on our call."
We don't know yet whether the deal was been settled but future emails seem to suggest Sony did get their way in the end. We will see for sure when Spectre releases.
Source:
Xperia Blog via WikiLeaks