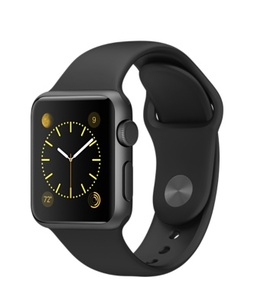 IHS iSuppli has completed their component cost teardown of the Apple Watch this weekend, unsurprisingly reporting that the Watch is significantly cheaper to build than other Apple products.
The 38mm Apple Watch Sport, which has been the most popular seller due to its lower retail price, costs just $83.70 to build with a retail price of $349. With components costing just 24 percent of retail, there is a chance that Apple can be squeeze out higher margins than their average 40 percent they make on currently sold products after research and development, marketing, shipping and software costs are taken into account.
IHS confirmed that the Apple Watch Sport has 8GB of Toshiba flash storage, 512MB RAM from Micron, an accelerometer and gyroscope from STMicro and other interior components produced by Analog Devices, Maxim, Broadcam, NXP and STMicro.
The most expensive component was the display (OLED + cover glass) at $20.50 per unit, followed by Apple's own S1 processor at $10.20. Somewhat surprisingly, the box and charger and other packaging cost $9.
Check out the full teardown here:
IHS iSuppli