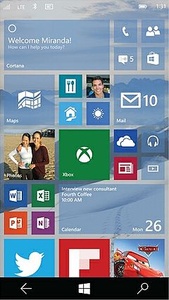 Microsoft has taken the reins in regards to future Windows Phone updates, promising that carriers will no longer be a hindrance in getting the latest update for your operating system.
Starting with the launch of Windows 10 Mobile later this year, all personal and business devices running the OS will get updates directly through Microsoft, meaning you won't have to wait weeks (or even months or years) for your carrier to approve and manipulate the update before it gets to you.
Says the company:
"Here at Microsoft, we take our responsibility to keep Windows secure seriously. We ... proactively update supported devices with necessary updates to address issues. And today, we're announcing this continuous update process applies to all Windows 10 devices, including phones."
The carriers will not be left out completely, of course, as they will be part of the Insider group of testers that have input in new builds before Microsoft rolls them out.
Apple has operated their updates this way for years, which keeps fragmentation to a minimum. Android has been dogged by huge fragmentation issues since its launch, with nearly 25 percent of users still running versions of Android
released in 2012 or earlier
.
Source:
ZD