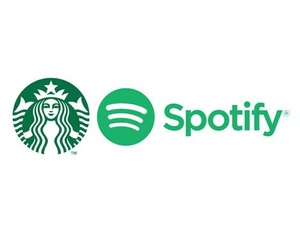 Spotify and Starbucks have announced a new deal in which employees and customers will be able to influence the in-store music played at local Starbucks locations.
The program will start with 150,000 U.S. Starbucks employees getting a Spotify Premium membership and followed by My Starbucks Reward members getting "unique access to Spotify." That program will then let employees and loyalty customers influence which songs make it to the store's in-store playlists.
"For over forty years, music has played a vital role in Starbucks Third Place experience – inspiring our partners and customers in unexpected ways that have helped to shape the global pop culture. And we are delighted and honored to bring Spotify directly to our customers,"
said Howard Schultz, chairman and CEO of Starbucks.
"Throughout its history, Starbucks has worked closely with the music industry, offering a variety of artists a platform for their work. By connecting Spotify's world-class streaming platform into our world-class store and digital ecosystem, we are reinventing the way our millions of global customers discover music."

Spotify recently struck a similar deal with Uber, allowing riders to DJ from their seats.
Source:
Spotify