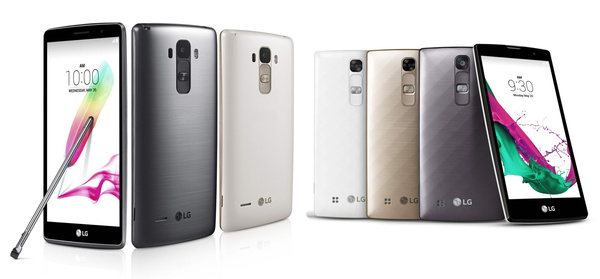 LG has created two variants to its newly launched G4 flagship, the G4 Stylus and the G4c.
The Stylus has a larger 5.7-inch display and comes with high-end stylus while the G4c is considered the 'budget' model and has a 5-inch display. The G4 flagship has a 5.5-inch screen.
Both phones look just like the G4, but under the hood, there are some differences. The phones have 1.2GHz quad-core processors, and 13MP/5MP cameras, slightly worse than the G4. The batteries are also different sizes.
The two phones will go on sale in the coming weeks across the world, including a 3G-only model of the Stylus which will be "exceptionally priced."
Source:
Crunch