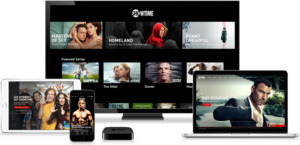 Showtime has announced that it will offer a standalone streaming service starting next month with a price that undercuts HBO's Now service.
On July 12th, Apple users will get first crack at the service, which will cost $10.99 per month and give access to new and catalog Showtime shows. The service will be eventually available on more platforms, including Android.

"Going over-the-top means Showtime will be much more accessible to tens of millions of potential new subscribers," said CBS CEO Les Moonves. "Across CBS, we are constantly finding new ways to monetize our programming by capitalizing on opportunities presented by technology. This works best when you have outstanding premium content – like we do at Showtime – and when you have a terrific partner like Apple – which continues to innovate and build upon its loyal customer base."

"We're excited to offer Apple customers SHOWTIME's live channels and extensive on demand library of great TV shows and movies, without a cable or satellite subscription," said Eddy Cue, Apple's senior vice president of Internet Software and Services. "iPhone, iPad, iPod touch and Apple TV customers will now be able to subscribe to SHOWTIME directly and instantly start viewing their favorite programming with the same simplicity as buying an app."

Outside of original content, which includes popular shows like Ray Donovan, Masters of Sex and Shameless, there were also be "hundreds of hours of movies, documentary and sports programming" available on-demand.