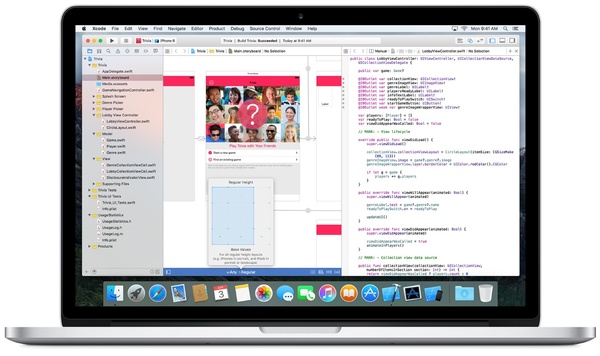 Apple has announced the latest beta of their Xcode software will allow anyone to sideload apps to their iOS device, at no charge, without approval from Apple.
Says Apple:
"Xcode 7 and Swift now make it easier for everyone to build apps and run them directly on their Apple devices. Simply sign in with your Apple ID, and turn your idea into an app that you can touch on your iPad, iPhone, or Apple Watch. Download Xcode 7 beta and try it yourself today. Program membership is not required."

While Apple has highlighted its legitimate uses, developers have quickly found that banned apps, games and even emulators and torrent clients can now be added to your device. For example, one developer was able to successfully send the Game Boy emulator app GBA4iOS to their iPhone by importing the source code in Xcode and sending it to the iPhone. You will need the original source code to be able to use other people's apps, so piracy will be minimal even with the relaxed rules.
If you are interesting in testing your own apps (or something else), try out Xcode here:
Xcode 7 Beta