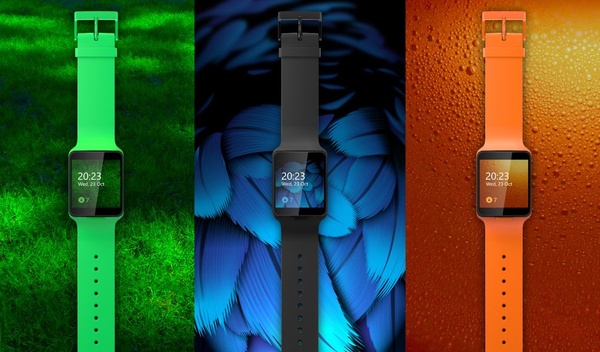 Every company in the mobile space seems to now have it, a smartwatch. You have the Motorola 360, the Samsung Galaxy Gear, the LG Watch Urbane, and of course the Apple Watch. There was also in the works a device that could have been called the Nokia Watch – or even the Microsoft Watch.
New information leaked by a Microsoft employee suggests that Nokia had been working on a smartwatch resembling Lumia smartphones before the Microsoft acquisition. Codenamed Moonraker, the smartwatch was destined to launch alongside Lumia 930, which was released in last year's April.
We never saw Moonraker but Microsoft did release a wearable they call Microsoft Band.
According to
The Verge
the leaked pictures are not concept pictures but actual marketing material that was never used. As the pictures show the watch was able to make calls, show emails and play music.