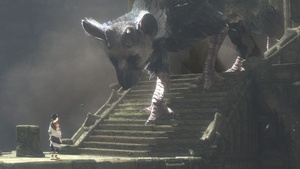 Sony made some gamers very happy this week, unveiling The Last Guardian (again), this time for PS4.
The title is the long-awaited sequel to Shadow of the Colossus, one of the higher rated games for the PS2, and one of my personal favorites.

Colossus came out in 2005, and there was a debut for The Last Guardian at E3 in 2009. Since then, there has been nothing but silence on the game, and most assumed it was dead on arrival.

Last December, however, creator Fumito Ueda said that development was proceeding under "completely new conditions," and now we have some more answers. The Last Guardian will launch next year for the PS4.