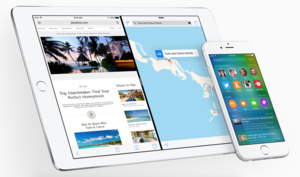 iOS 9 beta users were greeted with a highly-requested feature when they updated to beta 2 yesterday.
It appears that Apple is testing a feature that will allow the operating system to delete applications when you do not have enough free space to update to the latest iOS and when the update is complete it will reinstall your app with all the data still intact.
Additionally, Apple is also including a feature called "app thinning" to iOS 9
"which allows developers to distribute only the necessary portions of their apps to users, and Swift libraries built-in so developers don't have to include them with every app,"
says
9to5M
.
If the features make it to the final release of iOS 9, it will be to the relief of iOS fans who always have the harrowing task of deciding what pictures, games and apps they need to delete in order to make room for the updated operating system.