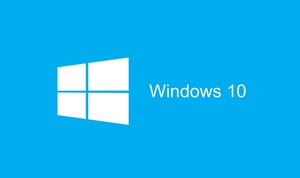 Thanks to another series of confusing blog posts from the software giant, Microsoft has had to backtrack again and explain who will get Windows 10 for free.
Last week, the company posted that Windows 10 testers (preview users) would also get a free upgrade to the full operating system when it drops on July 29th. It turns out the real policy is a bit more convoluted.
It is true that Windows 10 preview users will get a free copy, but your copy will only remain activated if you opt-in for all future preview updates.
"Since we're continuing the Windows Insider Program you'll be able to continue receiving builds and those builds will continue to be activated under the terms of the Windows Insider Program,"
explained Microsoft's Gabe Aul.
If you decide to opt-out, then your genuine Windows 10 goes poof the next time it connects back to Microsoft for authentication.
Of course, genuine Windows 7 and Windows 8.1 users get a free upgrade on release day, unless Microsoft decides to 'clarify' the rules for that in the coming weeks.
Source:
Windows