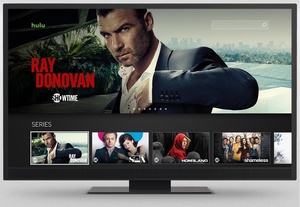 Hulu has announced this week that they are partnering with Showtime to offer the company's new standalone streaming service at a discount as long as you are a Hulu monthly subscriber.
Hulu Plus costs $7.99 per month and Showtime will cost you just $8.99, an 18 percent discount off the $10.99 it will cost as a standalone product.
Showtime offers some popular original content like Homeland, Ray Donovan, Masters of Sex and older library hits like Dexter and Nurse Jackie, and subscribers will not be inundated with ads.
It is unclear when the partnership will officially start, but you can get more info right from the source
here
.