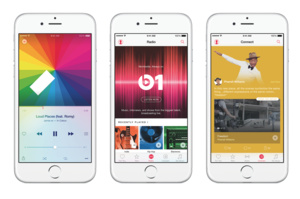 Apple Music has signed deals with major independent label Beggars and indie digital rights organization Merlin.
The streaming music service that will launch at the end of this month has added over 20,000 independent labels and distributors with the new deals.
Merlin CEO Charles Caldas noted:
"I am pleased to say that Apple has made a decision to pay for all usage of Apple Music under the free trials on a per-play basis, as well as to modify a number of other terms that members had been communicating directly with Apple about. With these changes, we are happy to support the deal."
Apple recently did an about-face following a tirade from top artist Taylor Swift and had decided to pay the record labels even during the three month free trial they are offering all consumers of the service. It certainly seems that the decision has led to the indies signing up.
Source:
Billboard