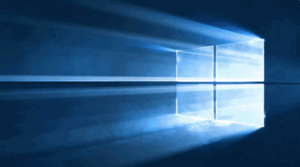 Just like every time the company releases a new operating system, users will be treated to a new special desktop wallpaper.
The new Windows 10 logo will feature the classic Windows logo but the logo will be made out of light as Microsoft used lasers, projectors and some camera mapping to create the effect.

Microsoft's Windows 10 will be available on July 29th.