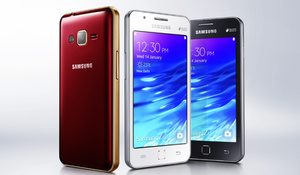 Samsung has confirmed plans to build more handsets running its own Tizen operating system, with launch scheduled for this year.
According to the sources, Samsung will launch a few Tizen phones at different price points although specs and design are still unknown.
Samsung has been long trying to break their dependence on Google's Android, and thus built Tizen which now runs their smartwatches and smart TV sets.
The company has been selling its sole Tizen smartphone in India, Sri Lanka and Bangladesh and has sold over 1 million units to date.
Source:
Reuters