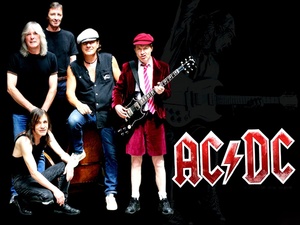 AC/DC, one of the most notable bands to not be available on streaming services, is finally signing up.
The rock band - which has sold over 72 million albums in the U.S. - has long been against digital in general and just had their catalog added to iTunes in 2012, nine years after the store launched.
This week, the band's catalog will be available via streaming services like Spotify and Rdio and the new Apple Music.
AC/DC remained a holdout well after other bands bit the bullet, including Metallica, Led Zeppelin and Pink Floyd, each of which joined in 2012 after years of rejecting the format.
Source:
NYT