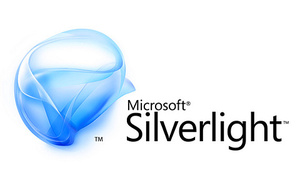 Microsoft has effectively killed off its own Silverlight browser media player, confirming that its upcoming Microsoft Edge browser will not support the framework.
The software giant had noted in the past that Edge will kill off support for ActiveX-based plug-ins but had never specifically mentioned Silverlight.
Says the company:
"Support for ActiveX has been discontinued in Microsoft Edge, and that includes removing support for Silverlight. The reasons for this have been discussed in previous blogs and include the emergence of viable and secure media solutions based on HTML5 extensions. Microsoft continues to support Silverlight, and Silverlight out-of-browser apps can continue to use it. Silverlight will also continue to be supported in Internet Explorer 11, so sites continue to have Silverlight options in Windows 10. At the same time, we encourage companies that are using Silverlight for media to begin the transition to DASH/MSE/CENC/EME based designs and to follow a single, DRM-interoperable encoding work flow enabled by CENC. This represents the most broadly interoperable solution across browsers, platforms, content and devices going forward."
Silverlight was first introduced in 2007 and grew popular thanks to Netflix selecting it for its desktop streaming service. Microsoft continued to update the framework until Silverlight 5 in 2011. Silverlight is no longer widely used and Netflix has transitioned to HTML5.
Source:
Microsoft