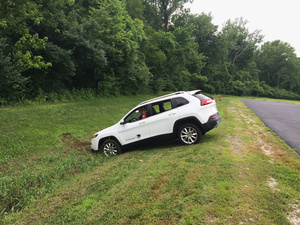 Chrysler has announced the recall of 1.4 million vehicles less than a week after a
Wired
report showed that hackers could remotely seize control of the cars and cut the brakes or even overtake the steering wheel.
The company's cars use the integrated UConnect system, which is clearly susceptible to a full remote hijacking.
Affected vehicles all have an 8.4-inch touchscreen and are from the following families of vehicles:
2013-2015 MY Dodge Viper specialty vehicles
2013-2015 Ram 1500, 2500 and 3500 pickups
2013-2015 Ram 3500, 4500, 5500 Chassis Cabs
2014-2015 Jeep Grand Cherokee and Cherokee SUVs
2014-2015 Dodge Durango SUVs
2015 MY Chrysler 200, Chrysler 300 and Dodge Charger sedans
2015 Dodge Challenger sports coupes
Chrysler says anyone affected will receive a USB device that they can use to upgrade their vehicle's software, on that "provides additional security features independent of the network-level measures."
If you are an owner of a Chrysler, you should check out this site here:
Chrysler News Release