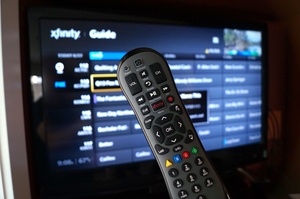 According to a new report, Comcast is prepared to launch a new video platform that will launch with content from big-name partners.
"Watchable," as the service is called, could launch as early as September.
Comcast will partner with Vox, Buzzfeed, AwesomenessTV, Refinery29, The Onion, Mic, Vice and NBC Sports among other lifestyle, comedy and news sites as it tries to take on YouTube, the undisputed leader in the industry.
The report says the publishers of the content will commit to Comcast for a few years, and will upload all their original video to Watchable. The content will then be bundled and curated for Comcast's own Xfinity X1 box owners. Eventually, Comcast plans to switch all their subscribers to X1 boxes, meaning 22 million TV viewers will be able to stream Watchable.
Reportedly, Watchable partners will not be paid any licensing revenue but will get a large piece of advertising revenue.
Source:
BusinessInsider