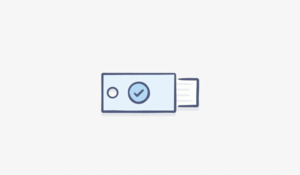 Dropbox has announced this week that it has enabled USB (U2F) keys as part of their two-factor authentication security.
The keys, which are actual physical pieces of hardware, can be placed on your keychain and can be used as the second piece of a two-factor login, rather than needing to receive a code via text, email or authentication app.
Google made a similar announcement last year, allowing for Gmail login with the keys.
U2F keys are the most secure form of two factor authentication, since there is no code to be stolen or intercepted by attackers. That being said, the keys could still be stolen the old fashioned way: off your person.
Source:
Dropbox