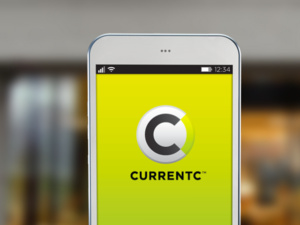 CurrentC, the mobile payments app backed by major retailers, may be delayed until next year.
The app is backed by the consortium known as MCX, a group that includes 7-Eleven, Alon Brands, Best Buy, CVS Health, Darden Restaurants; HMSHost, Hy-Vee, Lowe's, Michaels, Publix, Sears Holdings, Shell Oil Products US, Sunoco, Target Corporation and Walmart.
MCX CEO Brian Mooney says an initial pilot will launch in Columbus, Ohio next month, but the group will not rush the global rollout.
"This is a long game,"
Mooney said.
"Certainly going faster is always better -- that's not necessarily a debatable point. But we're going to do it right."
CurrentC is very different than apps like Apple Pay (and soon, Samsung Pay and Android Pay) as the app does not allow you to link your credit/debit cards. You can either hook up your checking account, use a store gift card, or attach the retailer's private-label payment cards.
Unfortunately for the group, CurrentC might already be dead on arrival. Two key members, Best Buy and Rite Aid, will begin accepting Apple Pay later this year after an exclusivity period ends with CurrentC.
Source:
Re/code