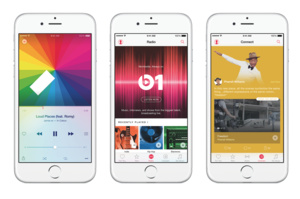 According to a new survey, 48 percent of consumers who have tried using Apple Music have already stopped using it.
The survey comes via MusicWatch, and suggests that Apple's streaming service has already fizzled, like many of the company's non-iPhone devices and services have in the past.
Apple Music costs $9.99 per month for unlimited streaming and exclusive content, and Apple boasted of 11 million users a few weeks ago. Important to note is that all users are on a free trial so it is unclear whether Apple will steal any users away from established rivals like Spotify.
For its part, Apple says "Among those who signed up for the trial, 79 percent are using it on a weekly basis."
Source:
NYPost