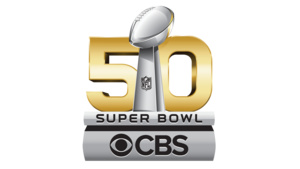 Earlier this week, CBS Sports made headlines by announcing an expanded streaming schedule for their football broadcasts.
The company says it will stream NFL ON CBS game coverage including two regular season games, four playoff games and Super Bowl 50, all for free, even if you do not have a cable subscription.
CBS says the content will be available on "laptops, desktops and tablets at CBSSports.com and on televisions through select Connected TV devices, including Xbox One, Apple TV, Chromecast, Roku players and Roku TV models."
The first game to be streamed is Jets vs Dolphins on October 4th at 9:30AM. The game is being played in London and is expected to have a live crowd of 90,000 fans. Additionally, the Thanksgiving Panthers vs Cowboys game will also be streamed.
More importantly, "all AFC playoff coverage will again be streamed this year, including the Wild Card, Divisional, and Championship games." The Super Bowl, the most watched TV event of the year (every year), will also be streamed, a notable milestone.
"We're very excited to offer more NFL ON CBS streaming coverage across more digital platforms than ever before,"
said Jeffrey Gerttula, Senior Vice President and General Manager of CBS Sports Digital.
"All NFL fans will have access through their computers, tablets and now Connected TVs to two regular season games for the first time in addition to all of the AFC playoff action, culminating with a truly historic Super Bowl."
Source:
CBS