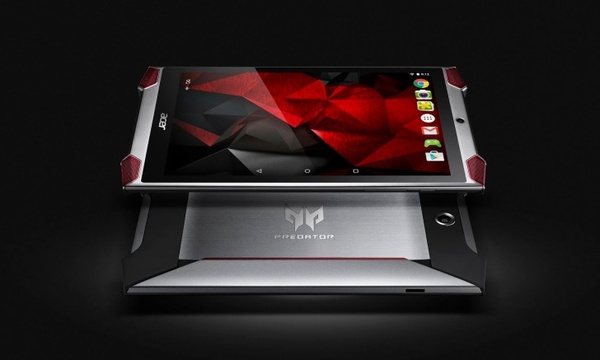 Acer tried to steal the show this week, unveiling its crazy Predator 6 smartphone at IFA 2015.
The Predator 6, part of a larger line of 'Predator' gaming devices, has a flashy case that should come as no surprise to laptop gamers and also features one of the more powerful processors out there.
Acer says the device has a 6-inch display, 4GB RAM, a 10-core MediaTek processor (likely the previously announced Helio X20), and a 21MP camera. There is little else known so far, but on paper the device is a beast.
The company also announced a gaming tablet, the Predator 8, with a 1920x1200 resolution, 2GB RAM, 64GB storage, a powerful Intel Atom X7-Z8700 processor and 8th generation Intel HD Graphics, making it a clear winner for gaming against most tablets and possibly a winner against the Tegra K1-packing Nvidia Shield.
Source:
GSMA