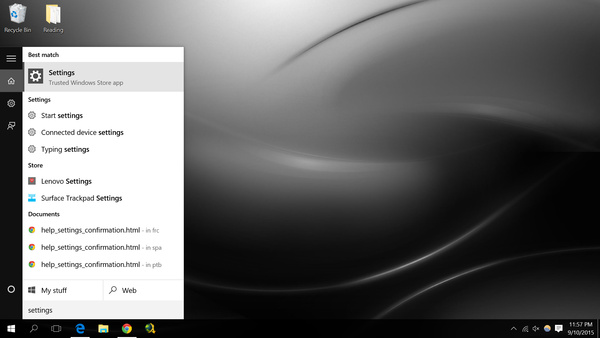 While Windows 10 has been generally well reviewed my users, fans of privacy are having a field day with how invasive the new operating system is.
Since the OS went into Technical Preview last year, security experts (and others) have warned that Windows 10 has a keylogger built-in and unfortunately, that keylogger is still there in the final retail version.
Microsoft, for their part, has never tried to hide it:
"When you interact with your Windows device by speaking, writing (handwriting), or typing, Microsoft collects speech, inking, and typing information--including information about your Calendar and People (also known as contacts),"
reads their own FAQ.
Thankfully, the keylogger can be turned off rather simply if you follow the following steps: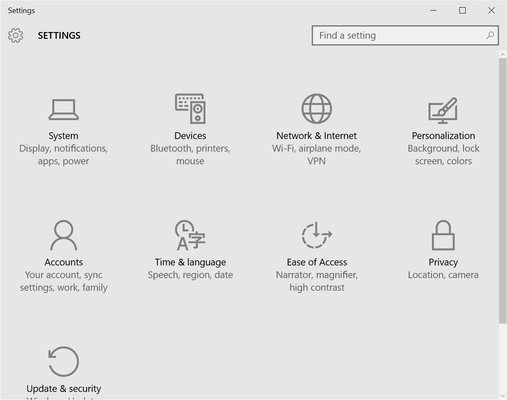 Head to the new fancy Start Menu and click on "Settings." Then click on "Privacy."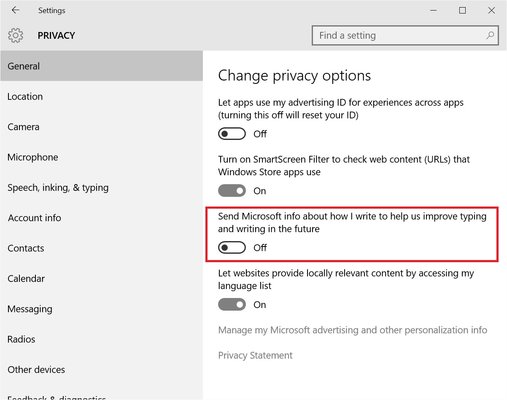 Under "General," the third option down is to allow your PC to phone home to Microsoft with info about how you write and type. No thanks. Toggle it off.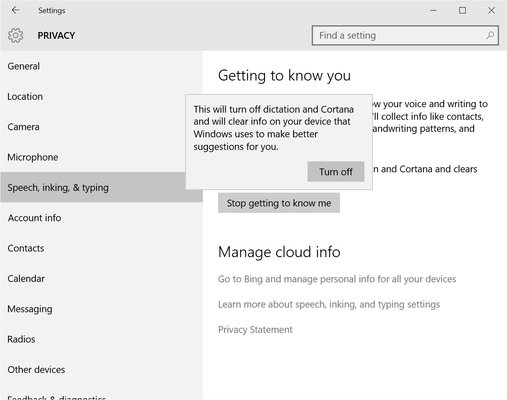 Head down to "Speech, inking and typing." Click on "Stop Getting to Know Me" and then finally "Turn Off." This should stop Microsoft from logging everything you type or everything you say to Cortana.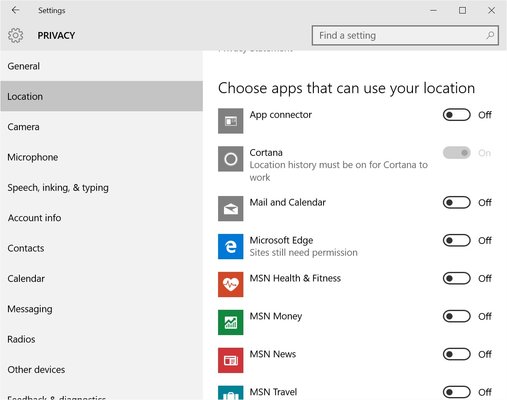 Finally, while you are in settings, it makes sense to look at "camera," "location" and "microphone" to see which apps have access to those sensitive features. It is important to remember that Windows 10 comes with a little bit of bloat so make sure if you haven't installed those apps that you check what they have access to.
We will continue to post this week with more reports on how to get back some of your privacy from Windows 10.