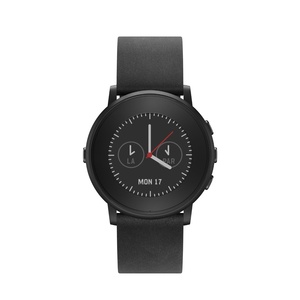 Pebble has surprised this week, introducing the Pebble Time Round with a circular display and a much thinner profile than previous devices.
In-line with other smartwatches, the smartwatch will begin at $249 (for leather strap model) or $299 for black or gold metal bands.
The recently released Pebble Time was the first of Pebble's devices to introduce a color e-ink display and the new watch integrates the same technology.
Unfortunately, Pebble has killed one of their best features: battery life. All previous Pebble watches offered at minimum three days of battery life, and usually around 6 days, but the new Pebble Time Round only promises 2 days with regular use. With the loss of battery life does come a massive upgrade in looks and a slimmer profile, so I guess the trade off could be worth it.
The Pebble Time Round
goes on sale
on November 10th.